News
25th Oct 2013
Posted in: News
Epson Projectors Now Available
At Mt. Lookout TV we are proud to announce that we are now carrying the Epson Projectors. Epson boasts their super bright projectors, 3d, and 3-year warranty.  Here are a few of the new products we are selling: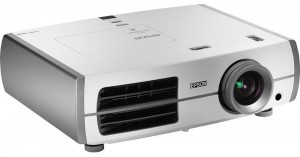 PowerLite Home Cinema 8350
Indulge your craving for bold, big-screen entertainment at home with the Epson PowerLite Home Cinema 8350. Convenient and affordable, this 1080p projector enhances your entertainment experience — presenting movies, sports and videogames like you've never seen them before. A solid lineup of Epson technology makes it possible. The cast includes Epson's D7 chip and a superb contrast ratio of up to 50,000:1, for sharp, distinctive details. And, those details shine bright, day or night, thanks to 2000 lumens of color brightness (color light output) and 2000 lumens of white brightness (white light output). C2Fine 12-bit technology, 3LCD, 3-chip technology, an Epson exclusive cinema filter and a state-of-the-art Fujinon lens to generate a full spectrum of spectacular, true-to-life colors. You'll experience every nuance of your favorite shows, sports and games. 2-Year Warranty.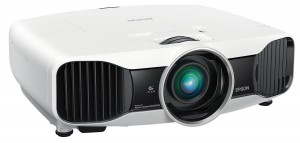 PowerLite Home Cinema 5030UBe
Enjoy a true cinematic experience at home with the easy-to-use Home Cinema 5030UBe.  Get inside the action of sporting events, films and videogames with 2D/3D Full HD 1080p performance. Images are rich and real with 2400 lumens of color brightness and 2400 lumens of white brightness. AV enthusiasts will appreciate the exquisite detail of a contrast ratio up to 600,000:1. And, setup is simple with the horizontal and vertical lens shift and 2.1x zoom. The 5030UBe even features THX display certification for natural textures and a film-like movie experience. So, sit back, relax and enjoy the show.  2-Year Warranty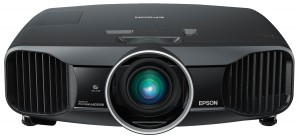 PowerLite Pro Cinema 6030UB
The Epson 6030 has all of the same spec's as the 5030, but includes a projector ceiling mount, spare lamp, and one extra year on the warranty.